GET STARTED NOW:


Get your Custom Human Design Chart
This is the extended version that is jam-packed with everything you need to know to get started living in alignment.
GENERATE YOUR CHART
Living Fearless + Free
a community + movement for women entrepreneurs
Women entrepreneurs who are ready to go all-in on their truth and are willing to ditch the "shoulds," are called to Chelsie's Living Fearless + Free Programs like a moth to a flame. If you're tired of the same-old canned sh/t, and ready for the perfect blend of unique strategy, kick-ass energetics, neuro activation and of course, Human Design, you're in the right place.
Join the Living Fearless community, rich with women who are boldly taking control of their businesses and lives and are taking massive, messy action on the daily!
HUMAN DESIGN • BUSINESS MENTORSHIP, COACHING & PROGRAMS • NLP • NEUROSCIENCE
You, my friend, deserve to enjoy every damn day with your head held high, feeling proud of the badass life you've created and the rippling impact you're making in this world. And I won't stop until you do.
THE TRUTH
There's women who sit in the muck and mud...
being broke and unhappy and they look down around them at everything holding them back, and they feel stuck and they choose to exist in a near constant state of confusion while they tell themselves they just don't know what next steps to take, or they are too worried about the cost to do anything about it.
Then there's women who are Living Fearless

+ Free.
They recognize they've hit a wall and they do something about it. They reach out for support and will do whatever it takes to make a move, and they know there will be a huge ROI when they go all-in on themselves. They are unwilling to just sit in the mess and they reach out for support and seek out a way to activate something new within them.
YOUR UNIQUE ENERGY BLUEPRINT
Get to Know the
REAL You
Get a Standard Human Design chart or an Entrepreneur Edition chart for free and find out what the stars have written about you!
GET YOUR BODYGRAPH HERE
ASHLEY DELUCA


Copy and Email Specialist
I've done lots of human design before, but I love how I can easily pull a chart that focuses on the entrepreneurial side of my human design!
1: PART
Human Design Expert
1: PART
Communication Connoisseur
44: PARTS
Activator to remind you who the fuck you ARE (even if you don't remember yet!)
"The content you're throwing out there is Top Grade QUALITY... I know a lot of 'High Ticket' coaches that charge triple what you charge and bring a small fraction of the value."
J E N N A P I N K S T O N E
3-Month Group Coaching Program
THE BUSINESS INCUBATOR
---
Join me for 90 days as we build out your custom business, build a hot audience, and build out a sales and marketing plan so you are up and running by spring time, and making money along the way. Not only will you get custom coaching, You will be able to listen in on the coaching that others receive as well and learn a lot in the process.


6-Week Group Coaching Program
THE CONTENT CODES [MARKETING]
---
Imagine this - you, me and a small group of women who are hell-bent on creating magical, juicy, jaw-dropping messaging and content that will have your ideal clients drooling and messaging you "How do I work with you?!" We go through the process of discovering who you are, what you're here to say, and how you can say it for maximum effect, so you attract the exact right people who want to pay you to help them. Or you can keep on with cookie-cutter marketing... up to you.


JENNA FAITH
Business & Mindset Coach
I have taken literally hundreds of courses online and this one is the first in a long time that I have been totally engaged with! Read more...
Are you a high-vibe entrepreneur who is

ready for freedom?
You've been in business for a while, and if you're being honest, you thought you would be a lot further by now.
You started your business so you could have freedom, flexibility and be able to make a difference in other people's lives while getting paid damn good for it. But it didn't exactly turn out that way, did it.
Now you are sick and tired of playing small when you know you're capable of so much more!
You are ready to go all in on YOU and this time you mean it! You are tired of waiting for some magic pill and are prepared to do what it takes to claim that freedom!
"Thank you for all that you have taught me about how to execute ideas that align with what I truly want. You have been an integral part of my growth as a person, an entrepreneur and as a bad ass bitch!"
C O O K I E G R I F F I T H
THAT'S WHAT SHE SAID...
"Chelsie is the real deal. No fluff and she doesn't mess around. She changed my life!"
---
WELL HELLO THERE!
I'm Chelsie

, your ass-kicking coach

And what I what really want to tell you right now is "damn it, you could make a difference in so many people's lives, but you're trying to swim with only one toe in the water!" And you know it's true. And yes I'm going to call you out on the B.S. that you tell yourself, and help you rewire your mindset for growth and success. This is what I do. I wake you up, I snap you out of your comfort zone like a slingshot, and then I show you what your next move is even if I have to draw out a map. And I'm always one step ahead of you, and the stories you tell yourself (which create those self-sabotaging blocks that keep you on the hamster wheel, going nowhere fast.)
When I turned 15, I broke out of my own mental prison where I had let other people dictate how I was going to live my life. This is the work I've been doing my entire life. Breaking Free. Over and over and over again. And doing what it takes until it takes. And now that you are completely ready to give up the frustration, ditch the disappointment and go all in on you, I'm here and ready to support you! I want nothing more than for you to be personally and financially free so you can do what the f/ck you want!


MORE ABOUT CHELSIE

HUMAN DESIGN MASTERCLASS & WORKBOOK
ALIGNMENT = FREEDOM
If you are new-ish to Human Design, this masterclass and workbook is all about the EXACT steps you need to know to get into alignment with your natural energetic flow so you can get off the struggle bus and step into your truth.
BUY NOW FOR JUST $37
CHELSIE'S (MOSTLY HUMAN DESIGN) BLOG
In need of a good read?
I know a lot of people love to watch videos and listen to audio, but I love to read! Do you? If you just said "hell yes!" then jump on over to my blog! I cover a lot of Human Design as well as Freedom & Alignment.
BINGE-READ THE BLOG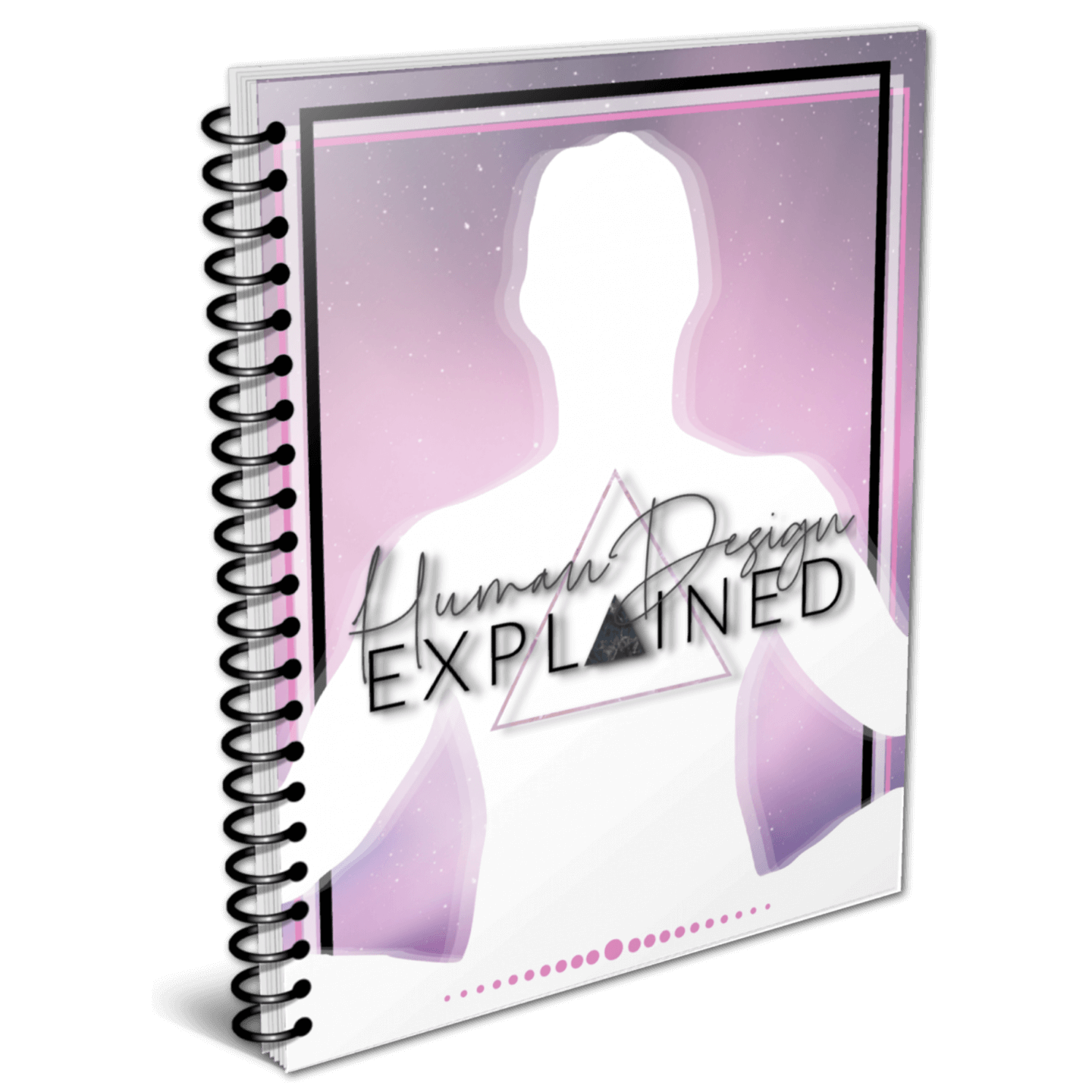 Do you wish that you came into this world with an instruction manual?
Human Design Explained
This free bite-sized Masterclass & in-depth (no-fluff!) Workbook will help you start understanding the basics of your design. From there you may choose to continue down the path of learning more about Human Design in general (highly recommended!!) or you may want to jump right into learning how to leverage your design to create magical messaging and marketing that is unique to you (because everyone is tired of hearing the same old shit. We need new, sister. And I think you're the woman for the job.)
"She speaks from experience and her genuine desire to help! I've never felt so aligned and at ease starting anything as I do now that my business is aligned to my Human Design. I look forward to marketing using my Human Design as well to stay in alignment, build my best business, and find the best clients for my business."
E L I Z A B E T H H A I N S
THE LIVING FEARLESS + FREE COMMUNITY, PODCAST, COACHING, PROGRAMS AND MASTERCLASSES ARE ON A MISSION TO BREAK DOWN THE FEARS, CONFUSION AND B.S. THAT HOLDS YOU BACK FROM YOUR TRUE POTENTIAL.


Our international community of brilliant and bold women entrepreneurs shows what is possible when you break free of your limitations and take imperfect action and embody your inner badass. We're breaking molds and creating a new paradigm where authenticity and working with our energy flow is the new norm. We are embodying abundance, purpose and leadership and setting a new standard of what is possible for us. We are a movement of creative-thinkers, innovative energy workers and strategic trail blazers that are here to elevate each other and fuel each other's passions on a daily basis.
For the woman who...
↠ is ready to take bold & brave action to bring her visions to life.
↠ is ready to leave a legacy and be proud of the impact she makes.
↠ is ready to wake up and be inspired by the life she has created.
↠ is ready to decondition from all the B.S. society has told her.
↠ is ready to live wild, fearless + free!
Living Fearless

+ Free

means choosing your inner badass over the negative voices in your head.
LET'S WORK TOGETHER